Update Your Local Listing on Yahoo – A Tutorial for 2016
STEP-BY-STEP INSTRUCTIONS TO GET YOUR BUSINESS LISTED IN YAHOO LOCAL LISTINGS FOR 2016

It might seem crazy, but Yahoo is still relevant. According to a SearchEngineLand.com study from 2015, Yahoo channels 1 out of 8 searches online. We don't see quite that volume, but here's our May 2016 month-to-date stats from Google Analytics for LionTreeGroup.com. You can see that we are still showing 5.4% of our visitors sourced from Yahoo. Maybe because our listing isn't Verified yet.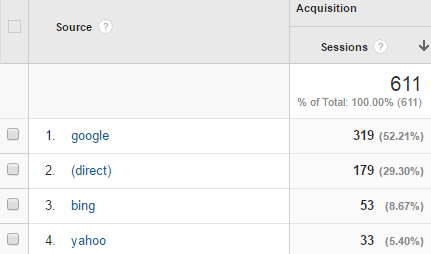 While Yahoo volume has been holding steady, Bing has seen continued growth. Its increased traffic is likely tied to it being the out-of-box default provider for Windows. Amazingly, Bing now controls 33% of searches.
Back to Yahoo. Because it's still a high-traffic site that generates 12.5% of searches, it's important that your business listing is verified and up to date. We've put together this little local listing tutorial because there have been so many recent changes with Yahoo's local place listings.
Yahoo has shed several key businesses in the past year. They spun off their small business division into a company called Aabaco and attempted to rebrand local service listings under the name Luminate. Quickly however, Yahoo outsourced the management of Luminate to Yext essentially killing Luminate.
So to summarize – Yext is now the gatekeeper for Yahoo Local Listings. Here's how you navigate through Yext's endless maze of landing pages and overpriced subscription services and get a free local listing for Yahoo Business.
UPDATE YOUR LISTING
Start by finding your business on Yahoo. If your business isn't listed in Yahoo Local, you can use Bing Webmaster Tools to get listed.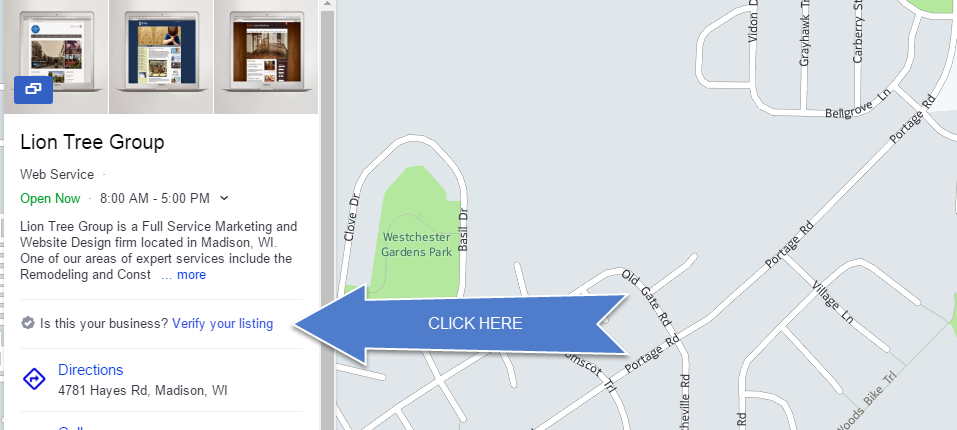 Once you find your business, click on the Verify My Listing link.
You've now arrived at the merry-go-round that is called Yext. Yext provides a fee-based service of updating and "maintaining" consistent local listings for you including Business Name, Address, and Phone Number, also referred to in the industry as NAP. Yext claims it will "fix" more than 50 listings and create opportunities to stand out and boost your online presence. They also don't make it easy to avoid subscribing.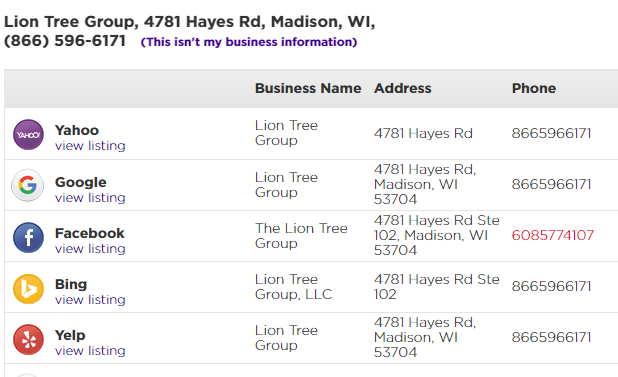 Next you should find the Yahoo Listing – likely near the top of the list – and click on the "Not Verified by Yext" text. It will take you to an Update Your Listing page that looks like this: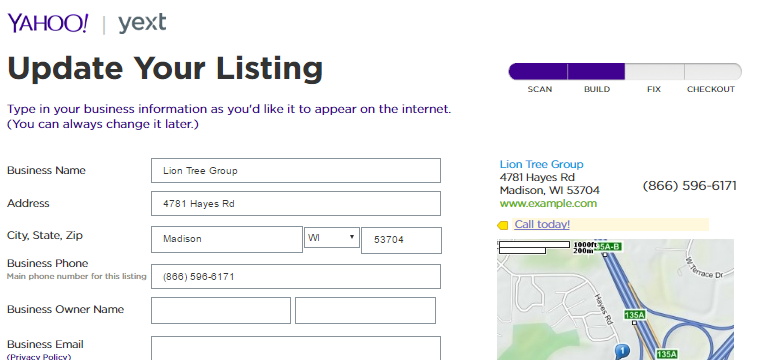 Update your information and click Continue. You'll then be asked to Select Your Plan. To get a free listing on Yahoo, you'll need to get out your reading glasses and look down at the very tiny hyperlink that says "Claim you Basic Listing only on Yahoo".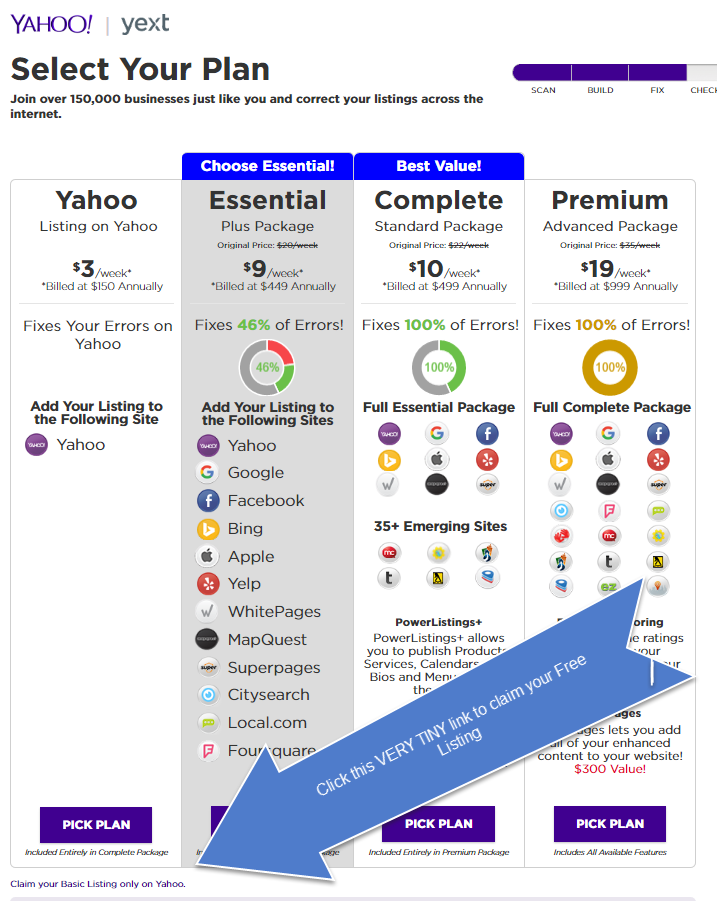 You'll be directed to a basic listing checkout for $0.00 and you'll need to agree that you "Understand that your local listing may not appear on Yext or Yahoo". Huh? Finally, prove you aren't a robot and click Place Order.
You'll be sent a confirmation email and that's that. I hope this short tutorial can help you get your business listed on Yahoo and avoid the Yext traps.
About the Author
Ben Lindberg, CR is a partner in Lion Tree Group, a marketing agency in Madison, WI. His expertise is in multi-platform brand messaging with a focus on inspiring homeowners. As an industry insider, he has walked the walk and developed a winning strategy from experience with one of Wisconsin's largest remodeling companies. His agency specializes in digital design and branding face lifts. He regularly blogs on his company's blog: The Bark and Roar.