Turn your visitors into customers using an online store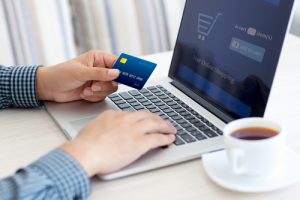 We will help you develop an effective e-commerce website that assures increased conversion rates. We will make the shopping cart system easy to update and easy for your customer to shop and check-out. eCommerce websites and shopping cart websites help you market your product and help that product reach buyers on the internet.
As a business owner you can maintain inventory, provide shipping quotes, collect payments, and more. The software we provide is seamlessly integrated into your website, maintaining the overall look and feel of the rest of your site.
We provide leading e-commerce technology solutions to assure your client's information remains secure.
Some fundamental elements of e-commerce site include:
Product Catalog
The design of your product pages will affect your sales. More images and more information about each product is typically better, especially when presented in an easy-to-use design.
Catalog filtering
Multiple product images and zoom features
Multiple varieties and options with images and prices
Tabbed content: product suggestions, customer reviews
Multiple prices: MSRP, sale, clearance, quantity discounts
Communication has to be the foundation of any E-commerce site
E-commerce Shopping Cart and Checkout Process
Shopping cart and checkout process are carefully designed to maximize conversions—i.e. increasing the percentage of visitors who actually become customers.
E-commerce Features
To help the shopper's overall experience, our e-commerce sites can typically include other features, such as:
Product search
Customer account creation and login
Order history, shipping status, wishlist creation
Shipping options (e.g. shipping integration – FedEx, UPS, USPS; international shipping)
Promotion codes and coupons (free shipping, discounted percentage off the total purchase price, etc.)
Sales (percentage off a single product or product category, product exclusions, etc.)
Security
Never overlook the basics when it comes to managing a secure e-commerce website.
SSL
Encrypted customer passwords
Never store credit card data