Media Spending Is growing and placement is Key to ROI
Why Media Spend Is Burning A Hole In The CMO's Pocket
Why do so many companies see their media dollars fail? When managed the right way, columnist Scott Vaughan explains, media can deliver immediate ROI.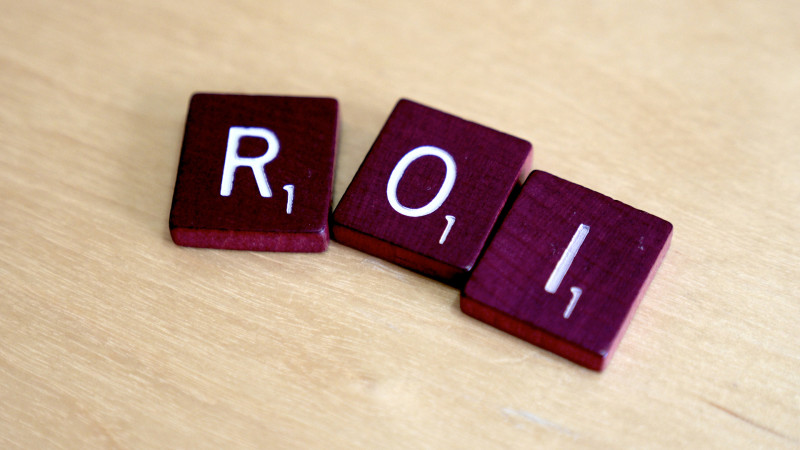 With all the buzz around marketing technology (martech) spending, partly fueled by Scott Brinker's widely shared industry landscape supergraphic, media investment — the fuel that generates new prospects and customers — tends to be absent from the conversation. For perspective, eMarketer has forecast media spending to reach $656.3 billion by 2018.
It's safe to say that media is the dark horse in the chief marketing officer's budget. It's not just the most overlooked line item — when managed, automated and integrated, it's also one that presents a substantial opportunity to deliver immediate ROI upside.
As a CMO with experience in the software and media/publishing business, I see a significant portion of marketing spending invested in third-party media programs (content marketing syndication, webinars, lead gen, events lists/data purchases) to drive new prospects and customers.
Despite this investment, companies too often witness their media dollars fail, largely due to outdated, manual processes when working with media partners, and completely disconnected processes and data within a company's marketing tech systems (CRM, marketing automation, and so on).
At a time when CMOs are being held more accountable for their increasing budgets, how can they increase returns?
The Island Of Misfit Media Prospects
The first issue involves integration.
With so much investment in offline third-party media programs, a great deal of prospect data is disconnected from marketing or sales systems. This means data is manually sent or exchanged via spreadsheets by each media partner in a unique manner, slowing the ability of marketing to nurture or sales to engage with prospects.
It also means it's much harder to track and measure which media sources, content or offers are delivering the biggest return, let alone optimizing for performance before the media budget is spent.
Considering all the marketing and advertising technology available today, it's easy to see where marketers can get overwhelmed and overlook this high-impact process.
Pipeline Pollution: It's A Big Deal
One of the immediate opportunities is automated data governance. When data is acquired via third-party sources, it doesn't undergo the same standardization and cleansing processes as online data (such as website lead forms). This causes pipeline pollution.
We've all heard about dirty data before, but it truly is a major issue when it comes to effective marketing return.
How can companies engage with prospects and customers properly if the data coming from media programs (and other offline sources) is incomplete or inaccurate? If you've invested to acquire prospects or leads, you want to make sure you're getting data that meets your criteria and what you're paying for.
To put this problem into perspective, research from SiriusDecisions has shown that 25 percent of the average B2B database is inaccurate. This "garbage in, garbage out" problem adds up quickly for marketing organizations on the hook for building a sales pipeline and acquiring new customers.
Excel Nightmares
Another area that hinders productivity, and therefore revenue, lies in manual tasks.
It's hard to believe that with all the automation technology that exists today, marketers and their media partners still manually scrub spreadsheets for prospect data.
When this data comes in from third-party media partners, it may yield prospect results in different formats. Marketers must then manually format and normalize the data, then manually upload it into their marketing automation or sales systems. These time-consuming tasks also hinder program analysis and undermine performance optimization.
Where Do We Go From Here?
With these three roadblocks to media ROI and revenue in mind, marketers can get down to business by integrating and automating third-party media investments.
First, develop a strategy that connects the critical marketing systems and processes, including your media partner programs. To aid this effort, you can first use a marketing tech blueprint to identify the holes and determine appropriate integrations to get data flowing rapidly.
With media prospect data integrated, now you can eliminate dirty and incomplete data polluting your marketing systems and negatively impacting the customer experience.
Ridding the pipeline of pollution can be accomplished by using data governance software to flag and repair bad data before it's sent to marketing and sales for follow-up. It ensures you're getting maximum return on media investment. It also improves customer experience by providing marketers the most accurate data with which to shape appropriate communications to each prospect.
Marketers can also increase media ROI by automating manual tasks that typically exist between media source and marketing systems, such as scrubbing, normalizing and importing data.
Once these steps have been checked off, marketers can use closed-loop analytics to measure and optimize performance. However, if the data isn't in the right place or isn't accurate to begin with, the insights gleaned from analytics will be meaningless.
With media dollars consuming significant budget and prospect acquisition being such a major marketing priority, now is the time to connect and automate media investment and all third-party prospect data sources with marketing systems and processes.
This enables marketers to track and optimize media performance, deliver measurable ROI and, most importantly, stop burning up precious marketing budget.
by: Scott Vaughan on April 10, 2015 at 10:22 am. This article originally appeared in Marketingland. com.  To see the full article plese click here.